In the coming days, all users of the SecureMe2 Cyberalarm dashboard will be migrated to the new platform. Everyone with an active account on the current MyCyberalarm.eu portal will receive an invitation for this.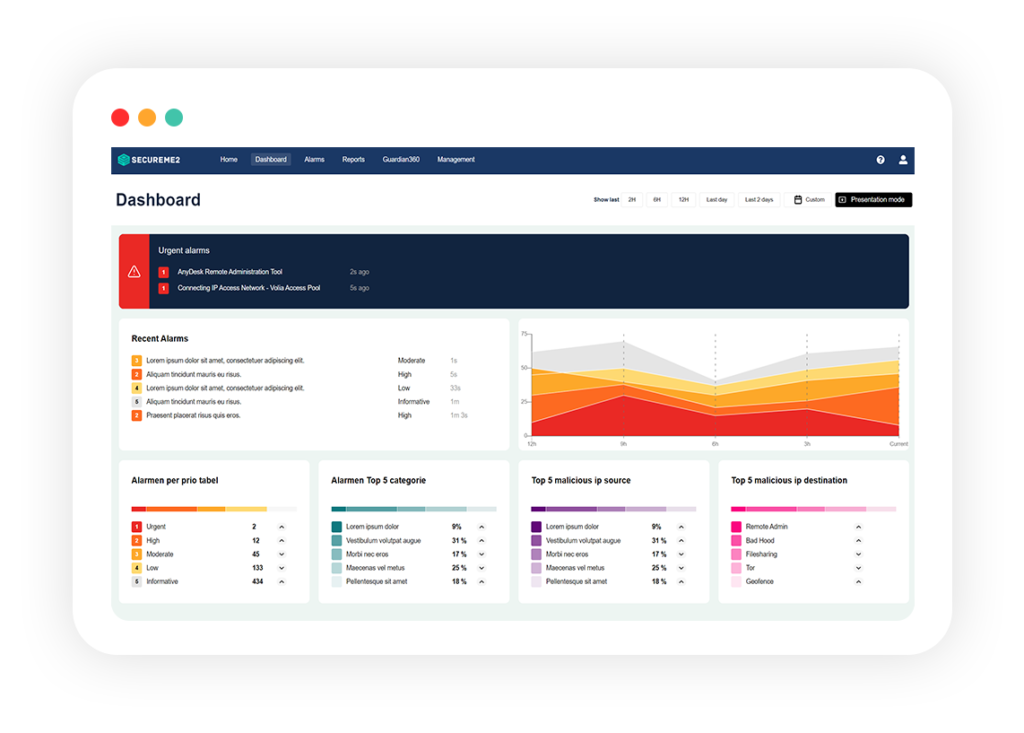 Why a new dashboard?
Time has not stood still and the technology for creating customer portals has improved significantly. With these new techniques, SecureMe2 can offer Cyberalarm users better and more extensive functionalities, now and in the future.
What do I notice about the transition?
Because the Cyberalarm platform has been completely rebuilt and SecureMe2 knows the usernames but not the passwords of the users, it is necessary to perform a new activation. An invitation will be sent for this with a link to the new MijnCyberalarm.nl domain. As long as the migration is running, the old dashboard on mycyberalarm.eu will still be available. After the migration, you will automatically be linked to the new dashboard.
Alarms, notifications, whitelists and aliases
All alarms are available in the new dashboard. The created notifications, whitelists and aliases are also transferred.
What if…
Despite all the effort SecureMe2 puts into an accurate transition, something may not have gone quite right. Preferably let us know via the e-mail address: migration@secureme2.eu . SecureMe2 will then immediately get to work to solve the problem.
Feedback is welcome !
Change is difficult. For ourselves but also for our customers. SecureMe2 therefore appreciates it very much if constructive criticism, complaints and ideas for new functionalities and ease of use reach us. Send a message to feedback@secureme2.eu